2017 Earth Day 7K Recap
Spirits were racing and spring was in the air last Saturday April 15th as excited runners and walkers hit the SLU trails at the second annual Nature Up North - St. Lawrence Land Trust Earth Day 7K in Canton. Despite a forcast for rain, the 71 participants enjoyed beautiful spring weather, with high clouds and a bright sun shining down on the wooded trails. The course followed the St. Lawrence University Kip and Saddlemire trails, starting and finishing at the Wachtmeister Field Station and covering 7 kilometers (4.4 mi) of mixed forests, fields, and wetland. Trail conditions were spectacular, and we enjoyed seeing the muddy legs of those who ran through the few puddles they encountered!
Calvin Swomley of Vermont brought it home first this year with an overall winning time of 26:39. Mia Salzano of New Jersey was the fastest runner among women, coming in at 29:43. Winners for each age class recieved medals crafted from musclewood (Carpinus caroliniana) by Nature Up North interns, and everyone enjoyed an exciting post-race raffle, with prizes from local sponsors including TAUNY, Nature's Storehouse, The Bagelry, Hot Tamale, The Yoga Loft, Newmanzone Maple, and Little Grasse Foodworks.
Thanks to everyone who came out to enjoy the trails, celebrate spring, and support outdoor engagement and stewardship with Nature Up North and The St. Lawrence Land Trust. The Kip and Saddlemire trails are open to the public all year round - we look forward to seeing you on them again soon! 
Check out some pictures from the event, and download a results sheet below.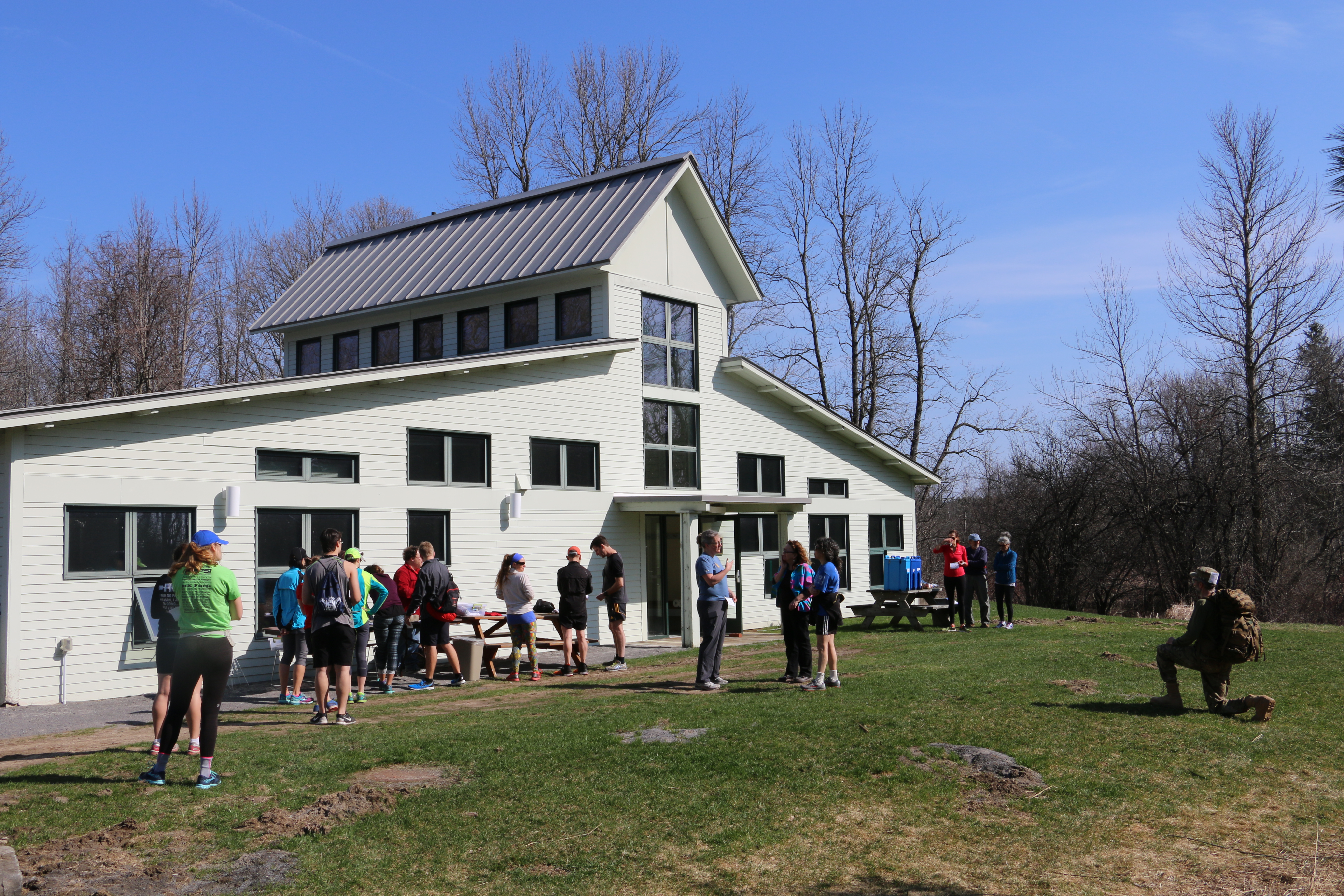 Walkers and runners warm-up outside Wachtmeister Field Station before the race.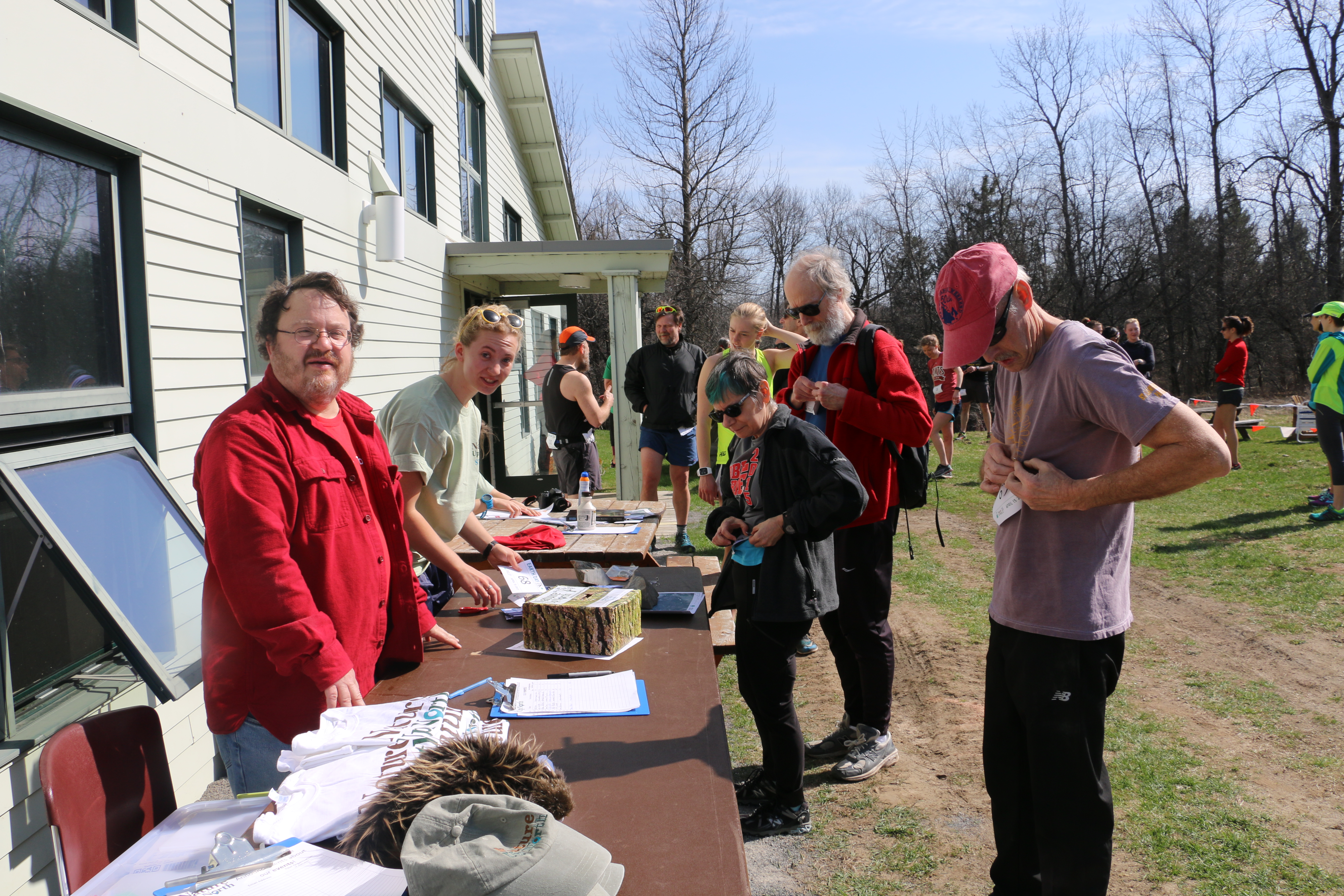 Nature Up North Intern and Race Director Molly McMasters with Tom Langen of the St. Lawrence Land Trust, having fun running registration.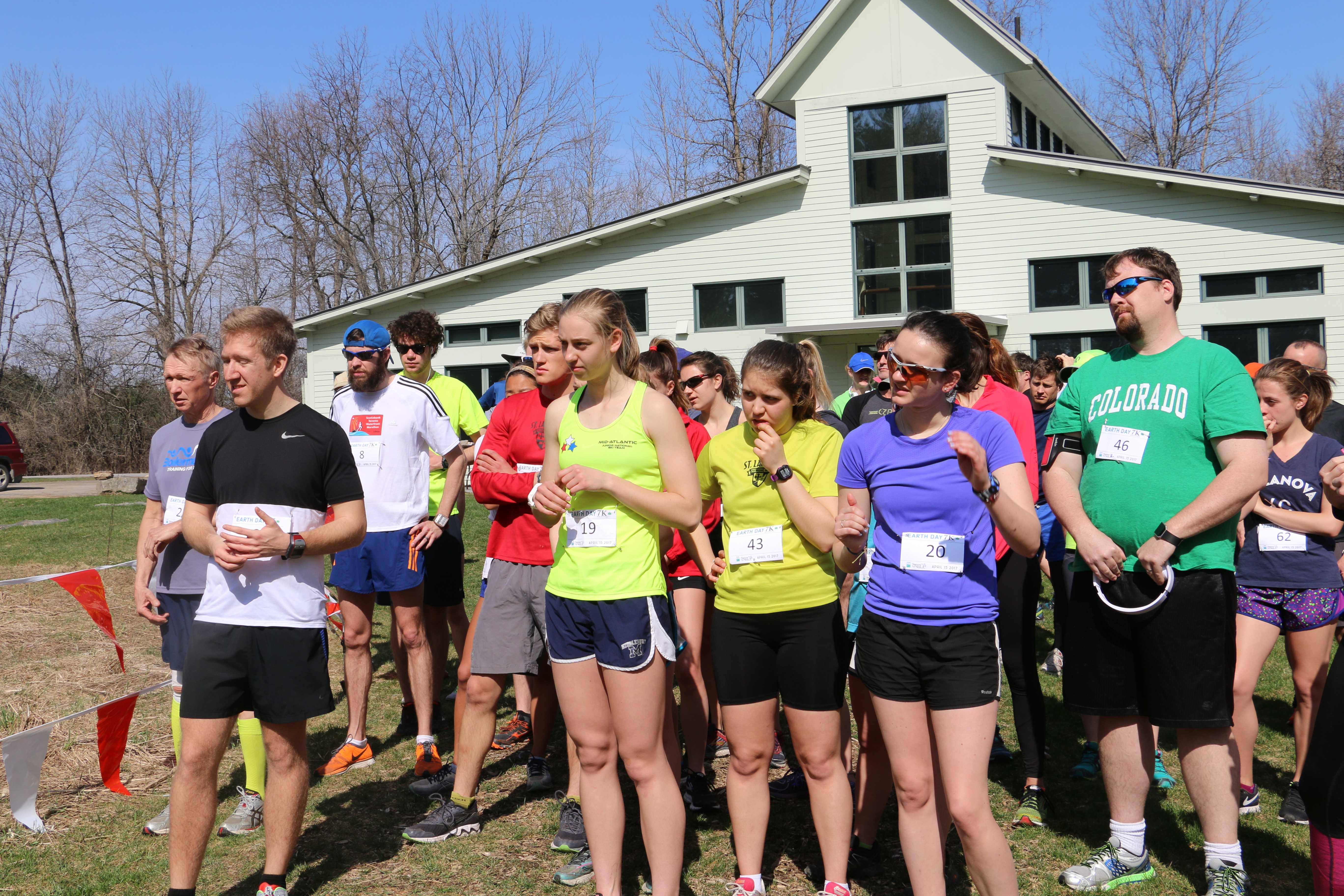 Racers listen to details about the 7K (4.4 mi) course just before the start.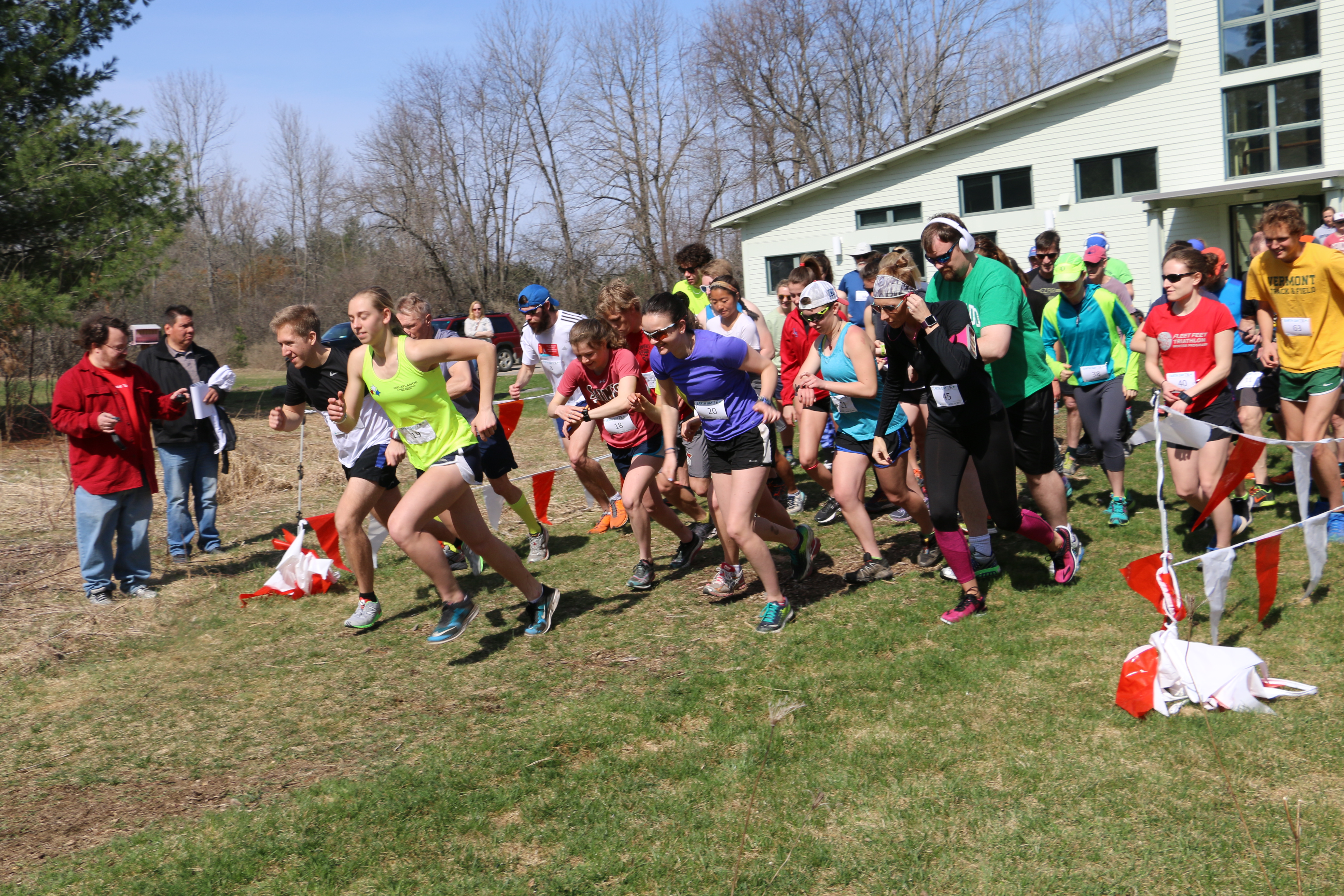 And off they go!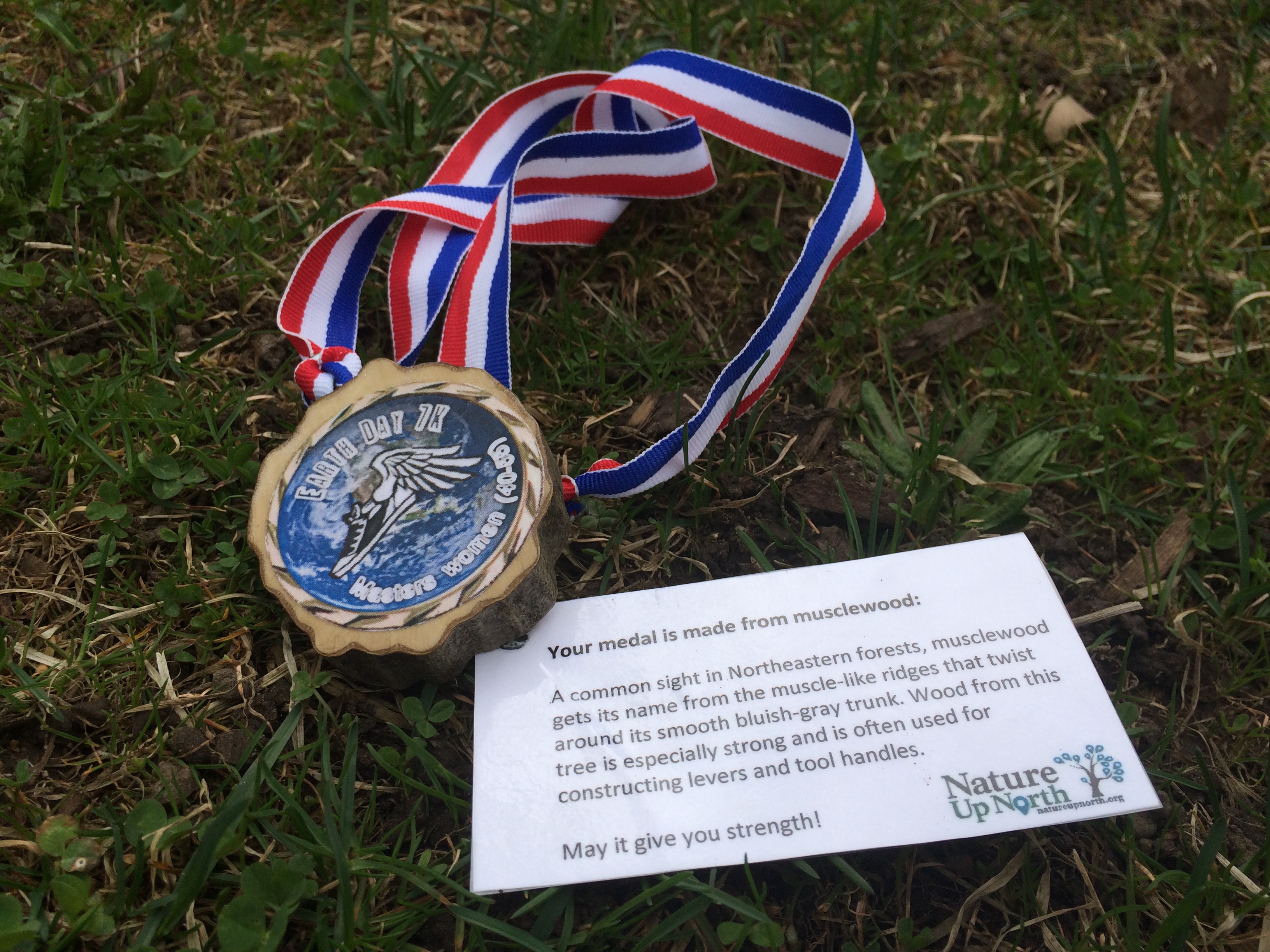 These musclewood medals went to the top finishers in the following categories: Youngest Finisher, Men/Womens Open (19-39 yrs), Men/Womens Masters (40-55 yrs), Men/Womens Senior Masters (56+), and Middle of the Pack. Our youngest racer was 17, and our oldest 71. 
See you all next year!